January 9, 2021. 1:05 P.M.
VS
The Indianapolis Colts (11-5) head into Buffalo to face off against a scorching hot Bills team. The Bills are led by league MVP candidate Josh Allen (4,544 yards, 37TD, 10 INT) and elite receiver, Stefon Diggs (127 receptions, 1,535 yards, 8 TD). The Colts top ten defense must make stops on third down, as the Bills are a league leading, 49.73%, on third-down conversions this season. For the Colts to go into Buffalo and pull of an upset, the Colts must: RUN THE BALL, convert on third down, be efficient in the red zone, and Veteran Phillip Rivers must protect the football. (PS: If there's a blizzard, Bills win in landslide)
Side Note:

"Phillip Rivers is, 4-0, on WildCard weekend. "

Michael Bryan
Final Score:
(6) Colts 31
(3)Bills 23
---
January 10, 2021 8:15 P.M.
VS
Ending an eighteen-year playoff drought, the Browns go into Pittsburgh to face off against an up-and-down (in recent weeks) Steelers team. Unfortunately for the Browns, COVID has struck the team and the Browns will be playing without head coach, and play-caller, Kevin Stefanski. Baker Mayfield (3,563 yards, 26TD, 8INT) has been anything but consistent this year, and having to go against a hungry Steelers Defense (ranked #1 in NFL) ,who will have plenty to eat against Baker Sunday Night. Although Roethlisberger has been shaky the last five weeks, he'll get it together in a runaway Sunday Nighter for the Steelers. (PS: Pray NBA is on)
Side Note:

"Baker Mayfield may be good at commercials, but he won't be good on the football field come Sunday Night."

Michael Bryan
Final Score:

(3)Steelers 38 (6)Browns: 17

January 10, 2020 1:05 P.M.
VS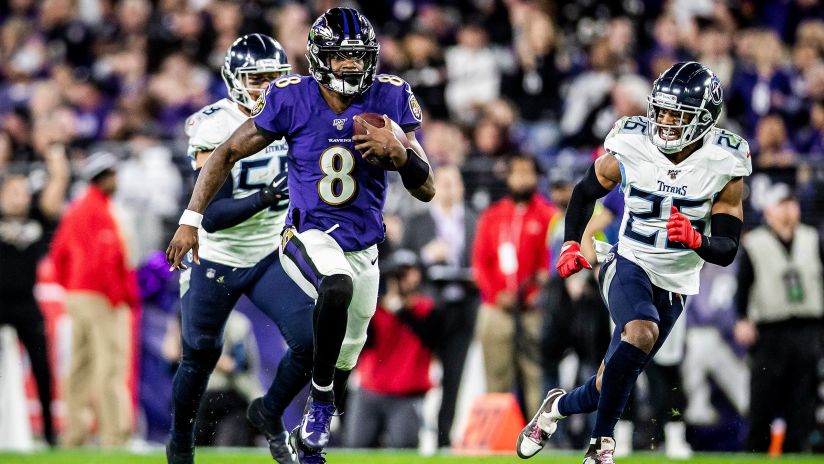 Two words to describe this game: BAD BLOOD. Last year in the playoffs, the Titans went into Baltimore and stunned the Ravens, 28-12, to move onto the AFC Championship game. Earlier this season, the Titans and Ravens played an overtime nail-biter, with the Titans winning in Baltimore, 30-24. I believe this game will be close, rugged, dirty, and will come down to the final drive. The biggest question to this game: Can Lamar Jackson, be the regular season Lamar Jackson, in the playoffs? If the Ravens defense can contain league leading rusher, Derrick Henry (2,027 yards, 17TD), shake Lamar of his playoff downfalls, and put together long drives; the Ravens will break the Titans two game winning-streak over them. This game will be close until the end, late game heroics will be required. (Game of the Weekend)
Side Note:

"Three for sure things in life: Death, Taxes, and Derrick Henry's stiff-arm"

Michael Bryan
Final Score:
(5)Ravens 38
(4)Titans 34
---
---
January 9, 2021 4:40 P.M.
VS
The Los Angeles Rams (10-6) head into Seattle, with a big question mark: Who's going to play Quarterback for the Rams? Sean McVay, won't say if Jared Goff (limited participation) will play in Saturday's game, and won't announce the starter until kickoff. Simply put, if Goff doesn't play, the Seahawks will blow the Rams away. Although the Seahawks have a poor pass defense, a backup QB will NOT go into a fan-less Lumen Field and pull off an upset. No Goff, and the rest is history.
Side Note:

"Russell Wilson throws Duckets."

(Duckets: Long throws down field that land like, a duck in the water, into the receiver's basket)

Michael Bryan
Final Score:
(3) Seahawks 29
(6) Rams 13
---
January 9, 2021 8:15 P.M.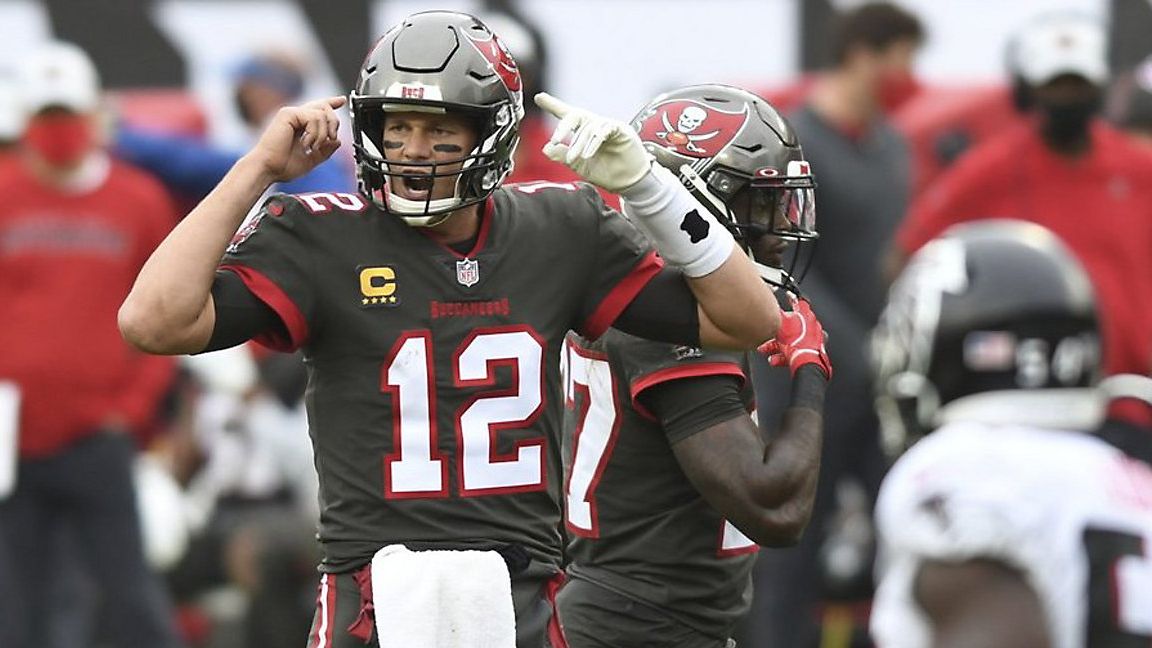 VS
Future Hall of Fame Quarterback Tom Brady (4,633 yards, 40 TD, 12 INT), leads the Buccaneers into Washington to achieve another playoff win to his legacy. The Football Team, led by "soon-to-be-named" Comeback Player of the year, Alex Smith(1582 yards, 6TD, 8INT), come into this game off a Division Title winning (controversial to some) victory over the Giants to put them in a home playoff game against, Thomas Brady. Bruce Arians made it a point a week ago, "It's Super Bowl, or, Bust" for the Buccaneers. I believe Brady has some trouble early with the Football Team's young defense (Chase Young, 7.5 sacks), but will figure it out quickly and pull away from the Football Team in the second half. Long story short, Brady adds to his legacy.
Side Note:

"I hate Tom Brady."

Michael Bryan
Final Score:
(5) Buccaneers 24
(4) Football Team 6
---
January 10, 2021 4:40 P.M.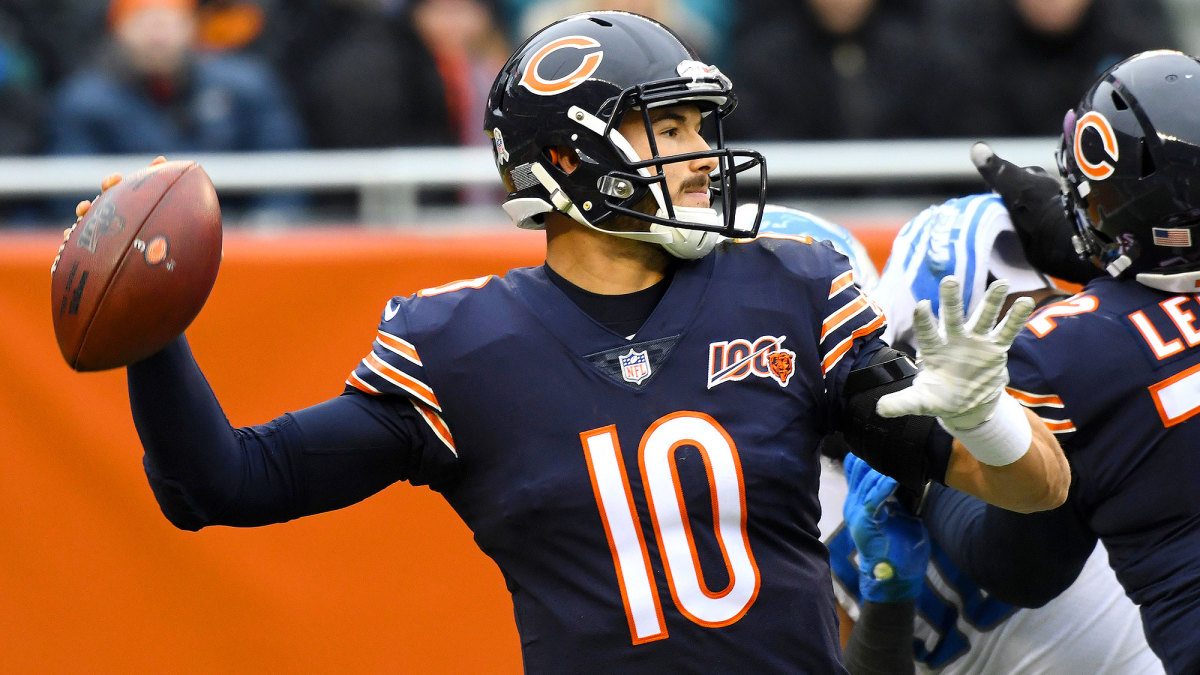 VS
Mitch Trubisky and the Chicago Bears have had a "shit show" of a season, and have still found themselves in the playoffs. After benching Trubisky (3-0) for Foles after the first three weeks of the season, the Bears struggled to find consistency, struggled to win. Since Trubisky was inserted back into the lineup, he's thrown 9TD and 5 INT, with a 3-3 record. The Bears eighth ranked defense, will be looking to shut down veteran quarterback, Drew Brees (2,942 yards, 24TD, 6 INT), who has been anything but the same since his return from injury (746 yards, 7 TD, 3 INT). If the Bears can keep star-running back Alvin Kamara (16TD) out of the endzone, get pressure on Drew Brees, and find consistency on Offense; the Bears have a puncher's chance.
Side Note:

"I can stomach Sean Payton about as much as I can stomach chopped liver."

Michael Bryan
Final Score:

(2) Saints 20 (7) Bears 16